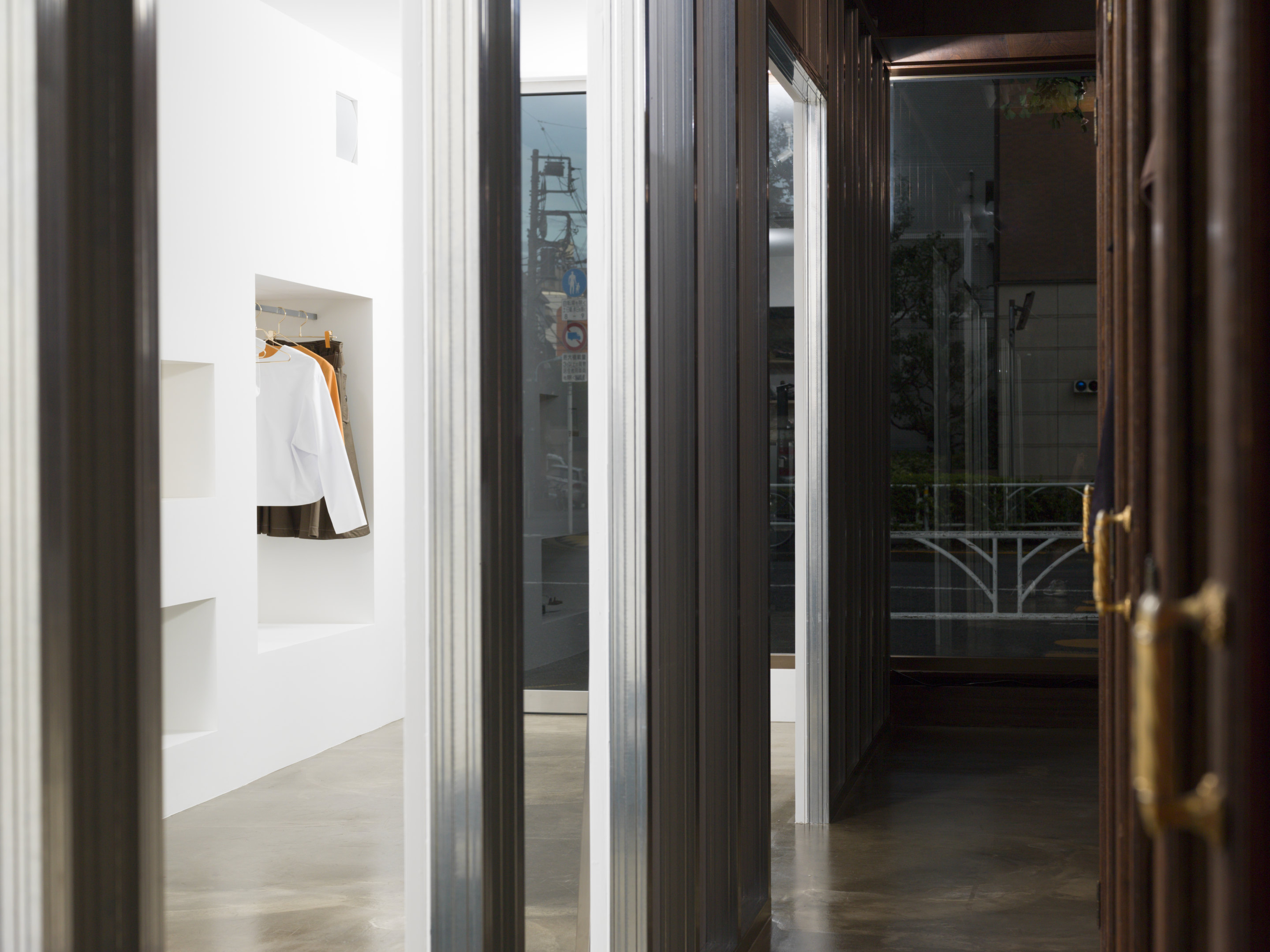 Data
Location

Tokyo, Japan

Team

Hiroi Ariyama

Completion year

2015

Client

STUDIO WORCLE

Purpose

Interior design for retail space

Floor area

35 sqm

Photographers

Gottingham
No one had known the previous owner, nor the main purpose of this 35sqm space, except that the previous owner had left a large decorative display shelves which covered the entire main wall.
Instead of removing those shelves, the design of the store began from reusing them that had particular decorative aesthetics. The shelves were opened: glass was removed, then hanging rails and horizontal shelf boards were added to hang clothes.
Then the narrow interior space was divided in two by a half-finished wall inserted to create a white neutral space on the other side of the existing shelf.
The back side of the inserted white wall shows its skeleton made of LGS and creating the unique space between the old detailed textures of the wall shelves.
From the street, passers will see the two contradictory spaces as one storefront. The selected items for the store is a mixture of street and luxury, such as second-hand T-shirts and jackets from high brands. Either or both sides of things in both fashion and space become pure enjoyment in this shop.
Images
Photo © ASSISTANT

Photo © Gottingham

Photo © Gottingham

Photo © Gottingham

Photo © Gottingham

Photo © Gottingham

Photo © Gottingham

Photo © Gottingham

Photo © Gottingham

Photo © Gottingham

Photo © Gottingham

Photo © Gottingham

Photo © Gottingham

Photo © Gottingham
Linked Projects