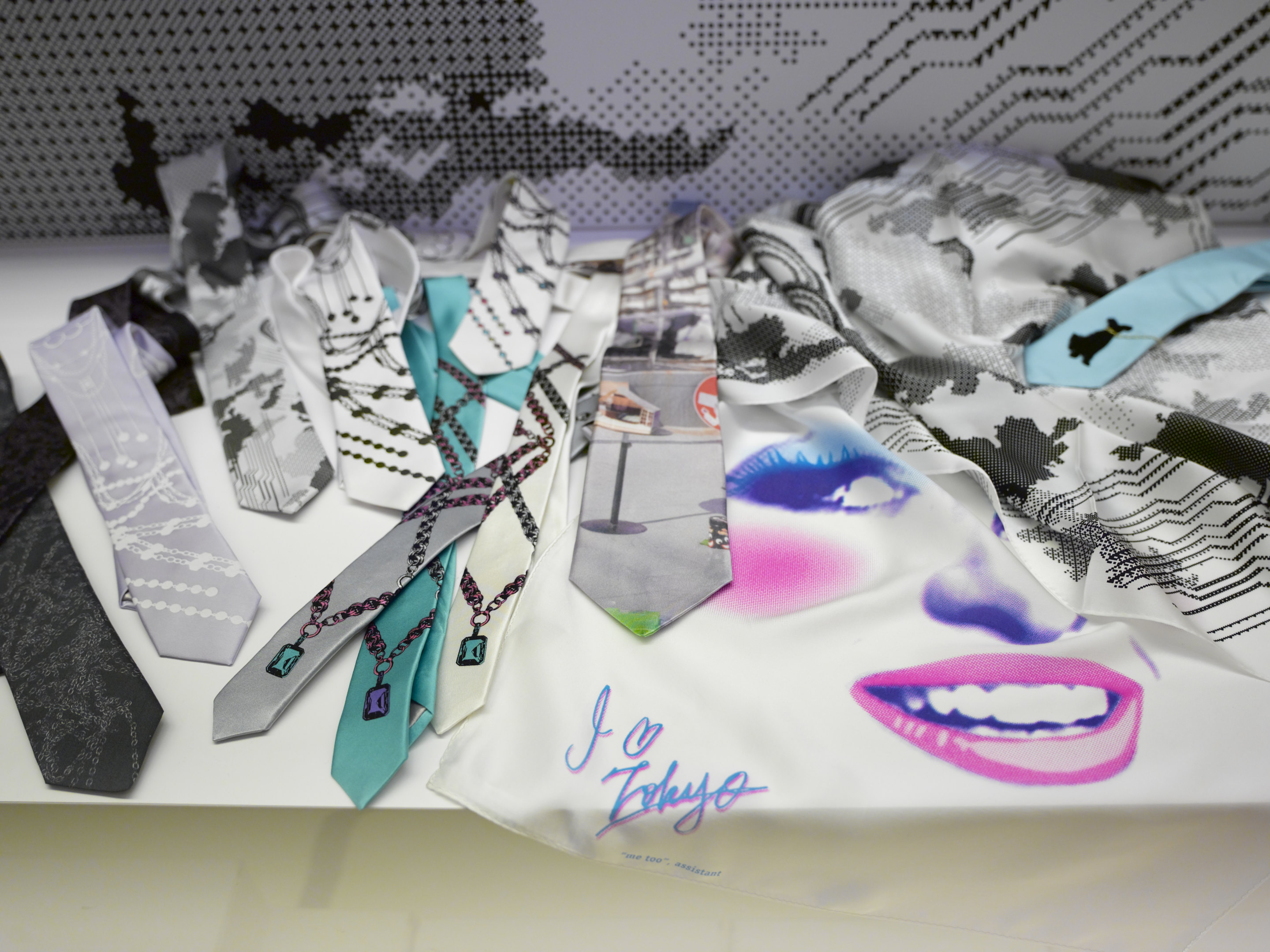 Data
Location

Gallery Mitate, Tokyo, Japan

Team

Megumi Matsubara, Hiroi Ariyama

Completion year

2007

Client

Giraffe

Purpose

Special line designed for Japanese tie brand Giraffe

Urls
Feminine ties designed for Japanese tie brand Giraffe, and its presentation at Gallery Mitate.
Ties are for men. These ties were designed for women and then to attract men to wear them after all: Feminine ties representing the mannish fashion by women interpreting assumed masculinity of wearing ties.
Good For All Weather Camouflage ties / silk Scarf & me, too. silk Handkerchief accompanied as limited editions, as well as ASSISTANT Rooftop Studio Print Ties.
Images
Photo © ASSISTANT
Linked Projects