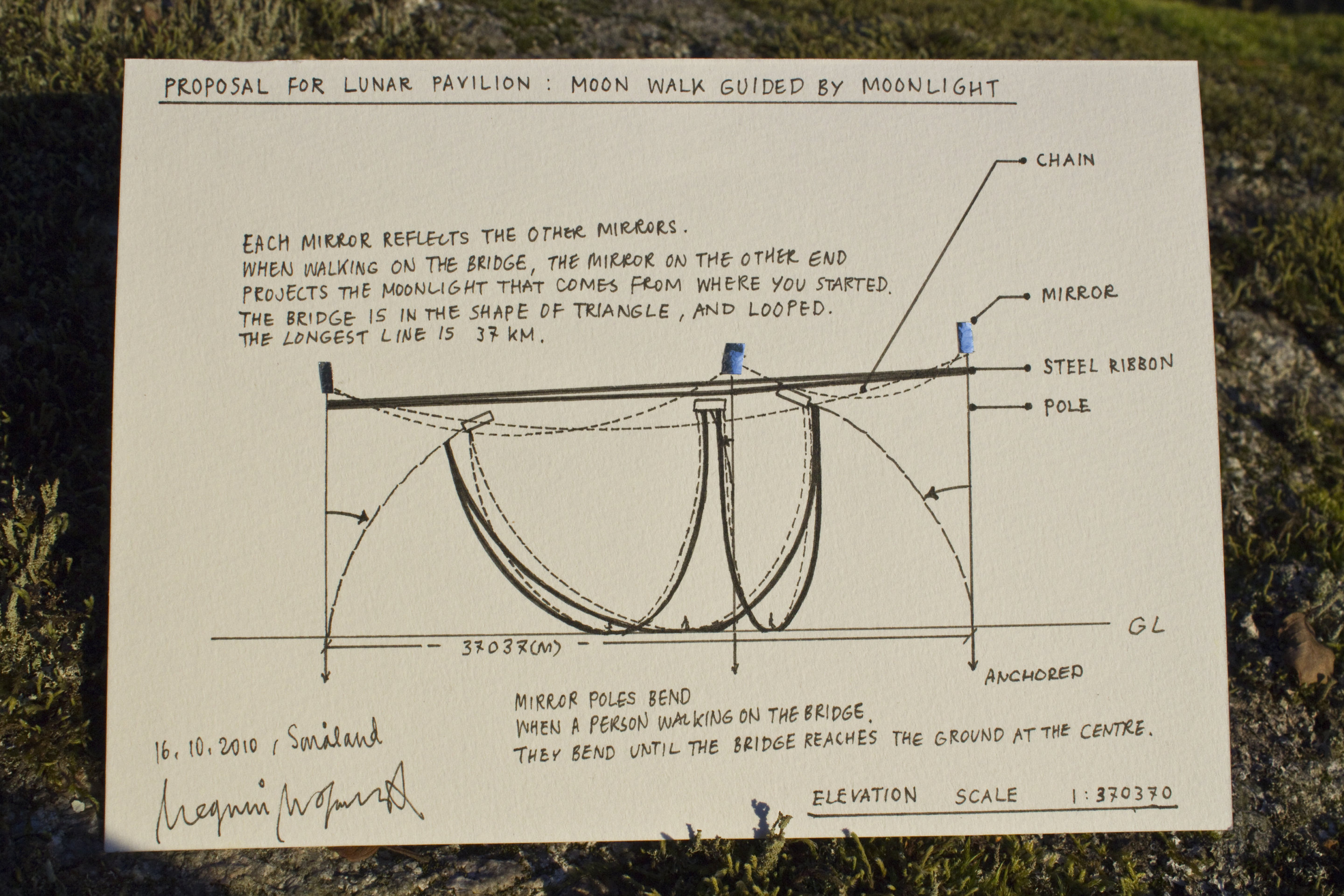 Data
Location

Moon

Team

Megumi Matsubara

Completion year

2011

Exhibition title

OHAKO at ICN gallery, London, UK

Exhibition period

8 Sep – 19 Oct 2011

Curator

Hisami Omori

Purpose

Design of a bridge on the Moon
If you are on the Moon, how will you view the Moon?
Luna Loop is a bridge built on the Moon for 'Tsukimi: moon viewing.'
Luna Loop reflects the moonlight on its mirror surface so that you can look for the Moon while walking on the bridge.
What's put in the woodbox is a small part of this bridge on the Moon in full-scale.
It may function for your moon viewing on the Earth.
もし月にいたら、どうやって月見をしますか?
Lunar Loopは月で月見をするために架けられた橋です。
月の光を鏡に映して、鏡の中に月を探しながら歩くための。
箱の中には、実寸大のLuna Loopの一部が入っています。
どこにいてもお月見を楽しんでください。
Images
Photo © Megumi Matsubara

Photo © Megumi Matsubara

Photo © Megumi Matsubara

Photo © Megumi Matsubara

Photo © Megumi Matsubara

© Megumi Matsubara

© Megumi Matsubara

© Megumi Matsubara