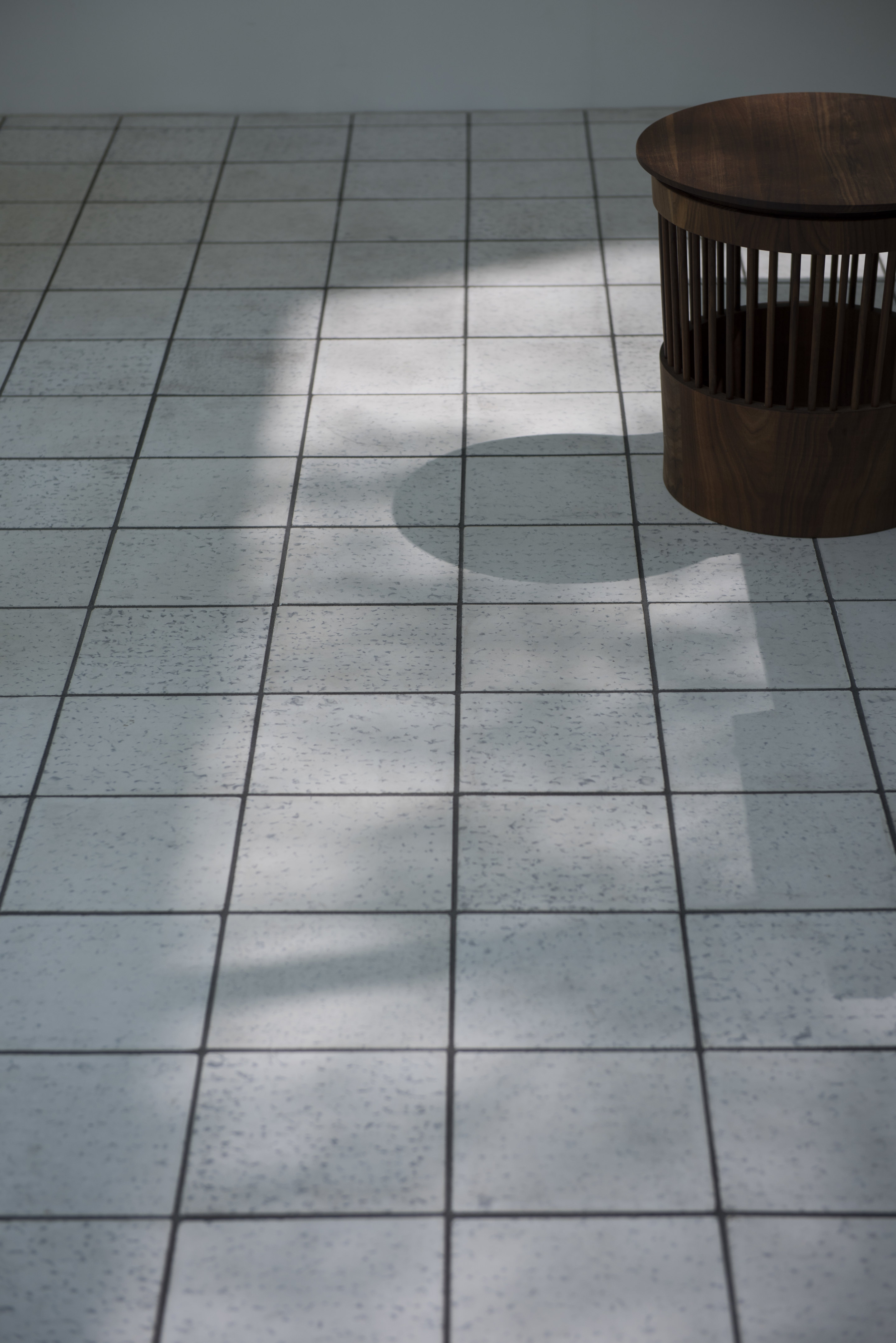 Data
Location

Fès, Morocco

Team

Megumi Matsubara

Completion year

2016

Client

Private

Purpose

Original tile production

Dimension

20cm x 20cm each

Project period

Dec 2015 - Jan 2016

Collaborators

Idrissi Ahmed
Production of 1,000 pieces of cement tiles with an original pattern whose mould does not exist.
Every piece was carefully hand-patterned by a Moroccan master artisan Mr. Idrissi Ahmed, imitating the first single piece painted by Megumi Matsubara with random drops of ink in her attempt to copy Mr.Idrissi's master technique.
The total of 1000 pieces that cover fifty square meters, each copying another, thus each being a hybrid between its own invention and imitation at the same time, were transported to Japan to become part of the residential architecture IT IS A GARDEN.
Images
Photo © Megumi Matsubara

Photo © Megumi Matsubara

Photo © Megumi Matsubara

Photo © Megumi Matsubara

Photo © Megumi Matsubara

Photo © Megumi Matsubara

Photo © Megumi Matsubara

Photo © Megumi Matsubara

Photo © Megumi Matsubara

Photo © Megumi Matsubara

Photo © Megumi Matsubara

Photo © Megumi Matsubara

Photo © Megumi Matsubara

Photo © Megumi Matsubara

Photo © Megumi Matsubara

Photo © Megumi Matsubara

Photo © Megumi Matsubara

Photo © Megumi Matsubara
Linked Projects