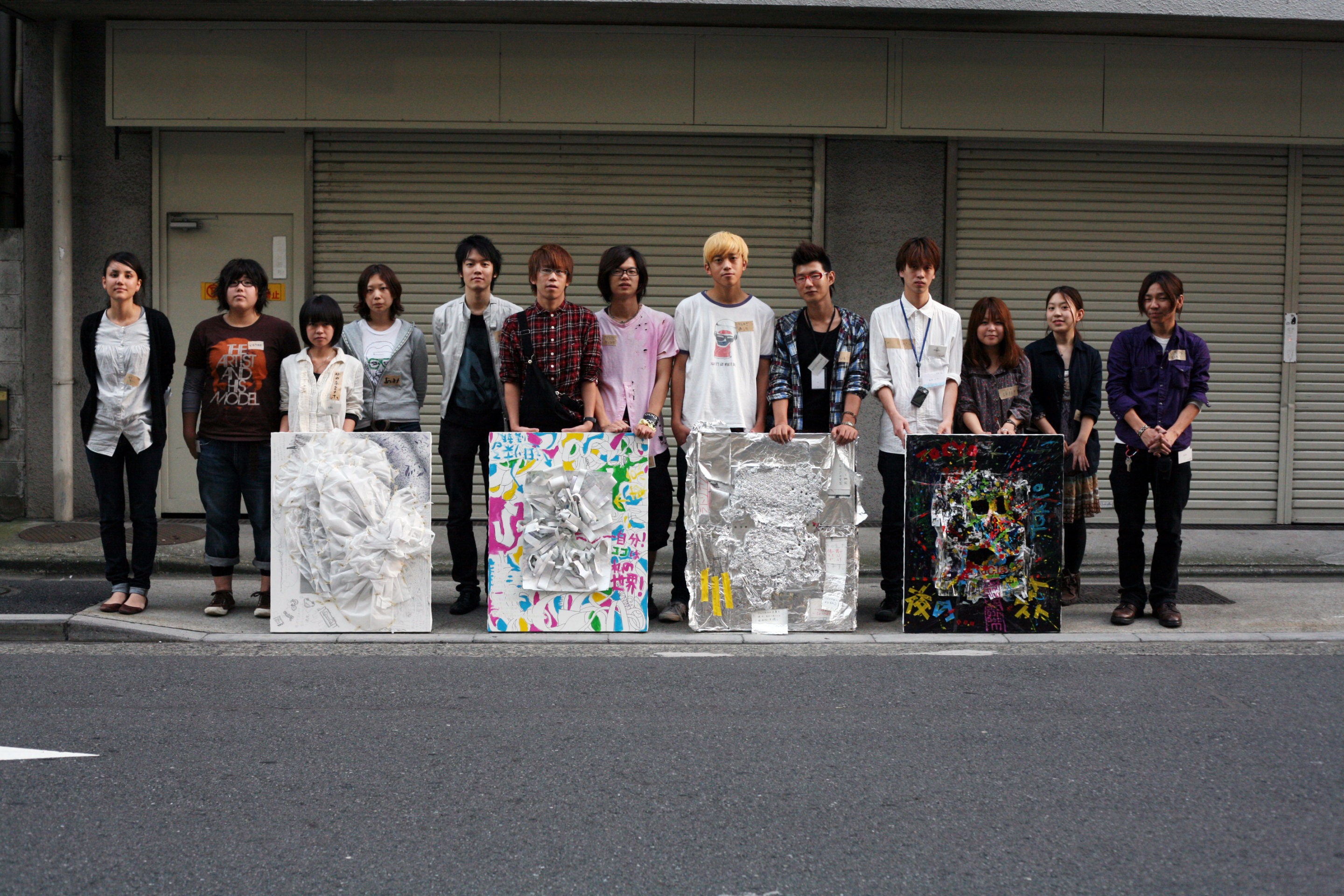 Data
Location

Architectural Institution, Tokyo, Japan

Team

Megumi Matsubara, Hiroi Ariyama

Completion year

2008

Commissioner

Archi-TV

Purpose

Architectural workshop for art and architecture students

Photographers

Sebastian Mayer
1-day architecture workshop for architecture/art students. Commissioned by Archi-TV and hosted by Architectural Institute of Japan. 'Picture book and Architecture' was set as the year's theme for the workshop.
We gave different materials to the participants divided into four groups.
Each group was asked to build a model coupled with a story.
At the second phase, we asked them to crash the models. The models were flattened and glued to canvas boards.
For the last phase, we asked them to replace the lost stories by drawing on the blank space on canvases. As a result, four canvases were completed as a four-page picture book.
Images
Photo © ASSISTANT

Photo © Sebastian Mayer

Photo © Sebastian Mayer

Photo © Sebastian Mayer

Photo © Sebastian Mayer

Photo © Sebastian Mayer

Photo © Sebastian Mayer

Photo © Sebastian Mayer

Photo © Sebastian Mayer

Photo © Sebastian Mayer