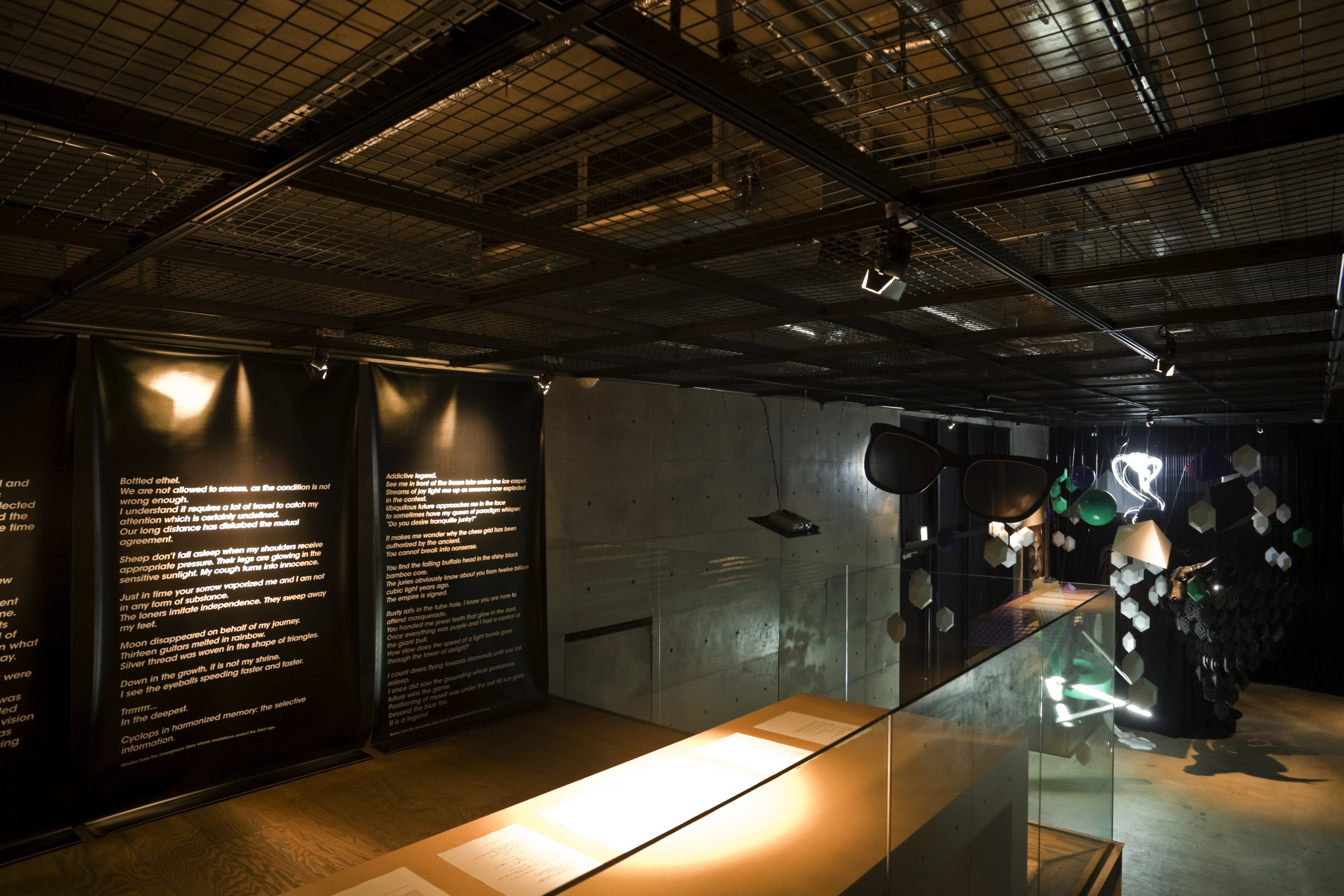 Data
Location

Diesel Denim Gallery, Tokyo, Japan

Team

Megumi Matsubara

Completion year

2007

Exhibition title

"Probarious" PMKFA exhibition with visual commentary by Assistant

Exhibition period

8 Dec 2007 - 3 Feb 2008

Commissioner

Diesel

Curator

Yosuke Kurita / GRANDBASE Inc.

Floor area

100 sqm

Collaborators

PMKFA

Photographers

Sebastian Mayer

Urls
The exhibition "Probarious" consists of three-dimensional objects by PMKFA and visual commentary by Assistant.
PMKFA, who is usually seen with his two dimensional work has now taken the step into the third dimension in "Probarious".
Making a journey from 2D to 3D and back to 2D, PMKFA builds a galaxy that springs out by made up myths.
Assistant supplies visual commentary to solidify the myths and legends like Homer did once upon a time with "The Odyssey" adding another dimension to the project.
Linked Projects