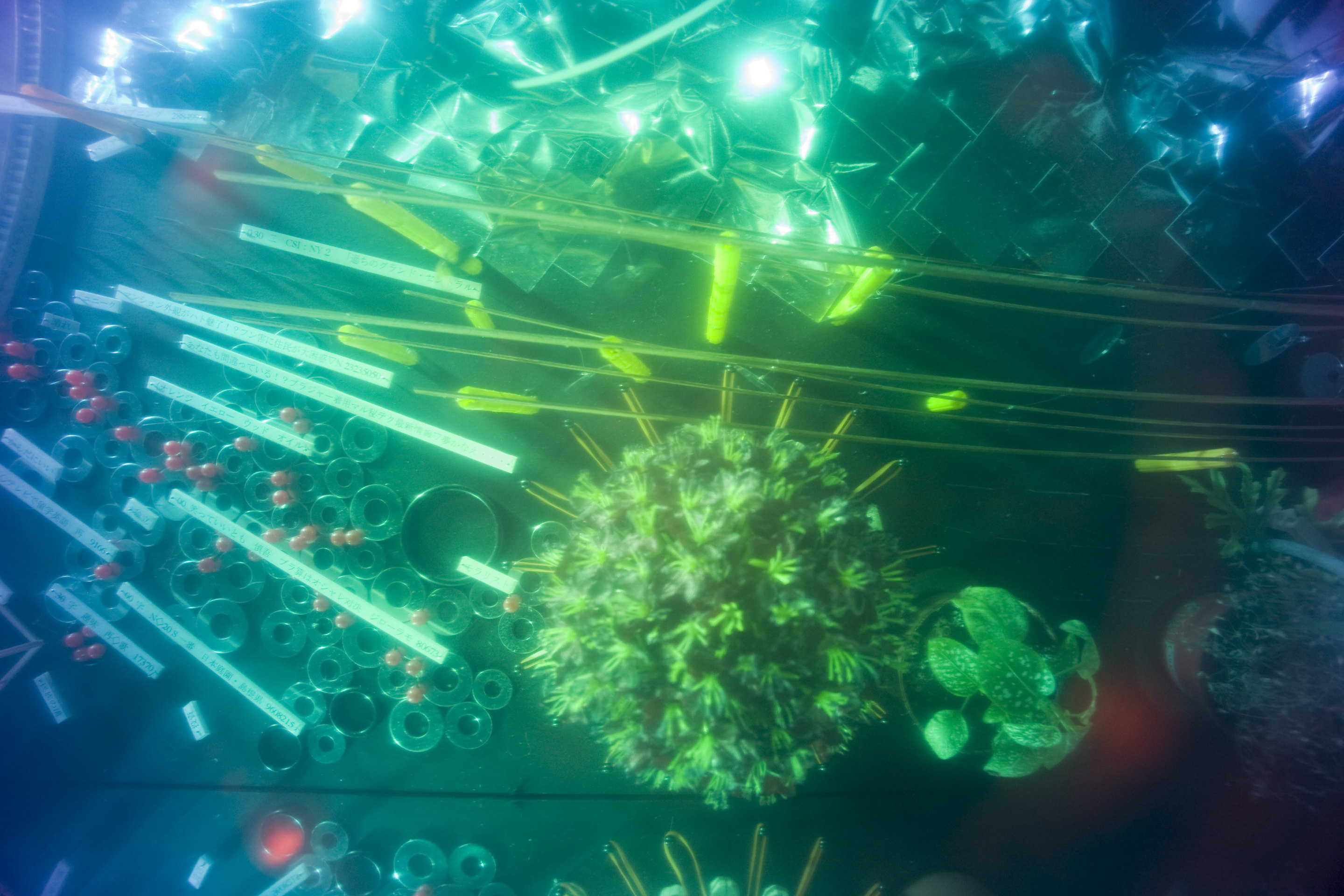 Data
Location

Gallery within assistant, Tokyo, Japan

Team

Megumi Matsubara, Hiroi Ariyama

Completion year

2008

Exhibition title

ABSENT CITY

Exhibition period

6 - 12 Jun 2008

Purpose

Urban research, Installation, Exhibition

Floor area

40 sqm

Dimension

Variable

Collaborators

Sebastian Mayer (photography), ILPO (music)

Acknowledgement

Produced by: assistant (Megumi Matsubara, Hiroi Ariyama, Sohei Nakanishi, Aiko Mori, Shiho Sakashita, Kasumi Yamaguchi, Mitsuya Tanaka, Takatoshi Akitaya, Pierre-Yves Fondecave, Takeshi Nishio, Ayami Hayashi) Supported by: Britta Karlsson, Ayumu Saito, Studio Kaya, Chiaki Sakaguchi, PMKFA, KASUKEN, Ashley Rawlings, Missla Libsekal, item idem, OK FRED, Tokyo Art Beat, Public/Image, CAMP, Void Chicken, Someone's Garden, jeansnow, Trinity Special Thanks to: Hiroshi Egaitsu, Hiroko Fukunaga, Toshiyuki Inoko, Tomoki Kikuchi, NOBU, Yoshihito Tsujimura, Tomoyuki Yamada, Yoshikazu Nango, panelists at "Absent Symposium"
An urban research project that started from a series of interviews with seven inhabitants of Tokyo entitled Sociological Lunch. It proceeded in stages to finally structure a memory of Tokyo expressed as a space. The final multi-media installation was shown at Gallery within assistant in Tokyo and then travelled to Seoul as a part of the exhibition at Gallery Loop.
"ABSENT CITY : the city that does not exist" is a memoir of Tokyo expressed as a space.
The story is accompanied by the experiences of a certain substance that poses the questions 'Who am I?' and 'Where am I ?' In this story, as a form of harmonious prophecy, the past is extended while the future appears repeatedly.
The story takes place between strangers and acquaintances, between scenery and memory, between streets and the events that take place on them, between overheard sounds and music, between carefree chat and articulated thought, between prophecy and realisation, between sense and awareness, and between an extended past and a passed future. The plot begins with author Megumi Matsubara's first-person point of view, although the realm of the memoir expands into broader urban descriptions made from a personal standpoint. The elements of the story spread out so reality contains fiction, the context of which is composed of the author's self — into which otherness has been incorporated — and it also draws in figures such as photographers, musicians, painters, architects, fortunetellers and academics. The scenario moves ahead of its own accord, almost mechanically, floating between reality and prophecy. The exhibition transfigures on its own terms, takes place repeatedly, and renews its chapters only to integrate itself into the story as it progresses.
This inaugural exhibition presents a spatial environment that brings together episodes written between January and May 2008.
It recalls the future of a Tokyo that ran away long ago.
ARTISTS: Megumi Matsubara (conception), assistant (realisation), Sebastian Mayer (photography), ILPO (music)
PUBLICATION:
The exhibition is accompanied by a catalogue titled ABSENT DOCUMENT to fully assess the critical context of the author's practice throughout the project. The publication was edited by Megumi Matsubara with a support of architectural magazine editor Ayumu Saito. It includes an original essay by Yoshikazu Nango (University of Tokyo), extracts from documented talks held at Sociological Lunch, Museum Of Travel and Absent Symposium, as well as a discussion between Matsubara and Hiroi Ariyama (architect / assistant). It provides a complete commentary on the exhibition's story. It is available at the gallery and online.
Softcover: 14.8 x 21 cm; 12 pages.  Price: to be advised.
Images
Photo © Sebastian Mayer

Photo © Cameron Allan McKean

Photo © Sebastian Mayer

Photo © Cameron Allan McKean

Photo © Cameron Allan McKean

© ASSISTANT

Photo © ASSISTANT

© ASSISTANT

© ASSISTANT

Photo © ASSISTANT

Photo © Sebastian Mayer

Photo © Sebastian Mayer

Photo © Sebastian Mayer

Photo © Sebastian Mayer

Photo © Sebastian Mayer

Photo © Sebastian Mayer

Photo © Sebastian Mayer

Photo © Sebastian Mayer

Photo © Sebastian Mayer

Photo © Sebastian Mayer

Photo © Sebastian Mayer

Photo © Sebastian Mayer

Photo © Cameron Allan McKean

Photo © Cameron Allan McKean

Photo © Cameron Allan McKean

Photo © Cameron Allan McKean

Photo © Cameron Allan McKean

Photo © Cameron Allan McKean
Audiovisuals