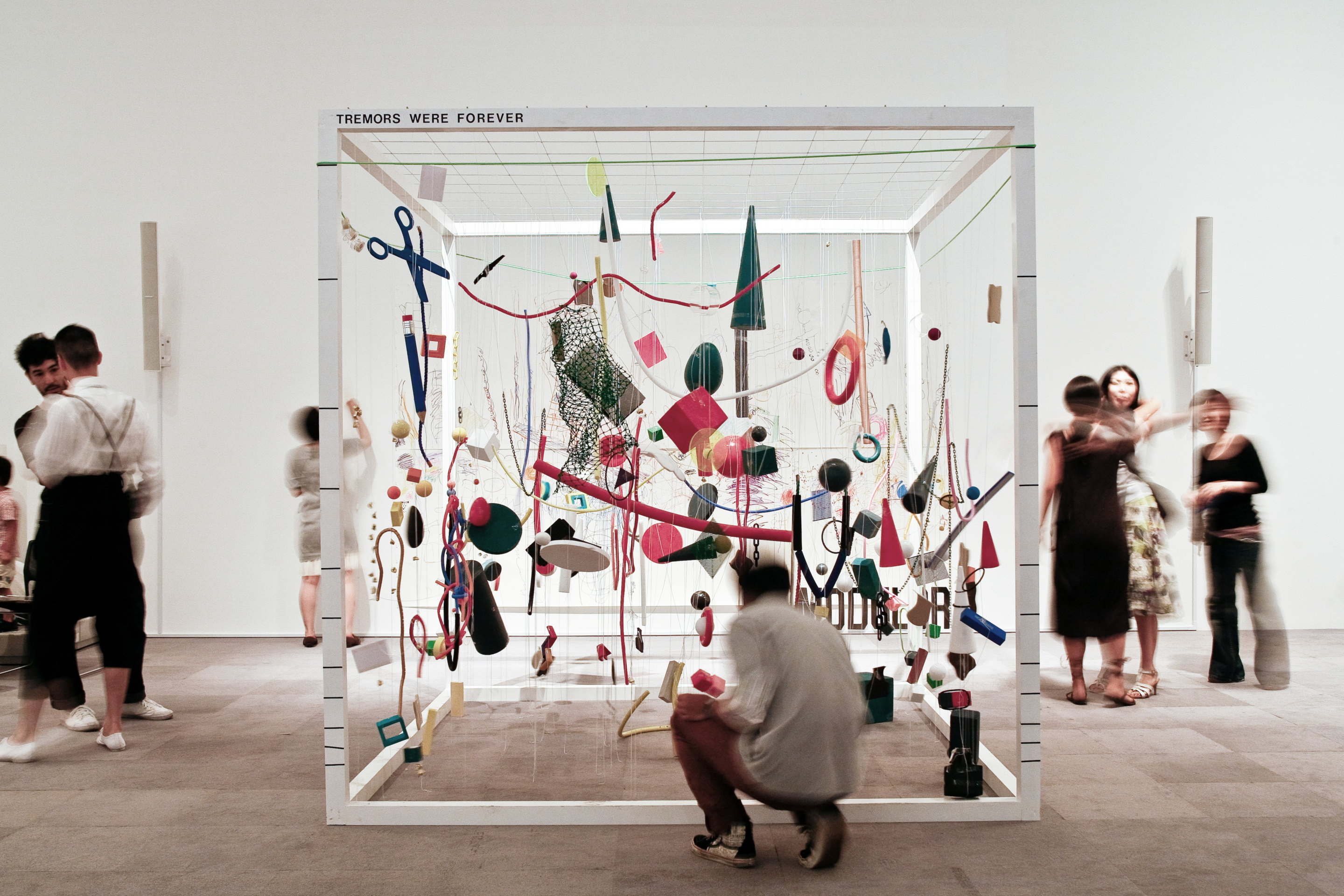 Data
Location

Mori Art Museum, Tokyo, Japan

Team

Megumi Matsubara, Hiroi Ariyama

Completion year

2007

Exhibition period

25 Aug - 24 Sep 2007

Commissioner

Mori Art Museum

Curator

Eriko Shirahama, Eise Shiraki (public program curator, public program educator)

Purpose

Architecture workshop for children

Dimension

Follows Le Modulor

Collaborators

item idem
Loris Gréaud

Photographers

Sebastian Mayer

Acknowledgement

Mao Hashimoto for homemade Le Corbusier cookies, Participating children & their parents, Haruka Fujikawa, Hisako Hara, Valentin, Missla, Micke, Eureka

Urls

Notes

Mori Art Museum version was a sequel to the version developed for Eureka: Poetry and Criticism's Le Corbusier 120th Anniversary Issue; its first replay/reproduction.
An architecture workshop for children developed originally for a poetry magazine Eureka—Poetry and Criticism, to celebrate the 120th anniversary of the birth of Le Corbusier. It was then reproduced for the Le Corbusier retrospective exhibition at Mori Art Museum held in the same year. French artists item idem and Loris Gréaud joined the project from its conception phase.
First of all, children receive round glasses and bow ties to become architects to make their first architecture. They pick up objects scattered on the floor and hang them from the strings in the cube, following Le Corbusier's Le Modulor; a theory for the scale of architectural proportions. After the architecture is built, having the room with light turned off, the shadow of the architecture is cast on the wall. For the second phase, the children draw the lines of the shadow on the wall like an elevation drawing to remember the space they have built.
Images
Photo © Sebastian Mayer

Photo © Sebastian Mayer

Photo © Sebastian Mayer

Photo © Sebastian Mayer

Photo © Sebastian Mayer

Photo © Sebastian Mayer

Photo © Sebastian Mayer

Photo © Sebastian Mayer

Photo © Sebastian Mayer

Photo © Sebastian Mayer

Photo © Sebastian Mayer

Photo © Sebastian Mayer

Photo © Sebastian Mayer

Photo © Sebastian Mayer

Photo © Sebastian Mayer

Photo © Sebastian Mayer

Photo © Sebastian Mayer

Photo © Sebastian Mayer

Photo © Sebastian Mayer

Photo © Sebastian Mayer

Photo © Sebastian Mayer

Photo © Sebastian Mayer

Photo © Sebastian Mayer

Photo © Sebastian Mayer

Photo © Sebastian Mayer

Photo © Sebastian Mayer