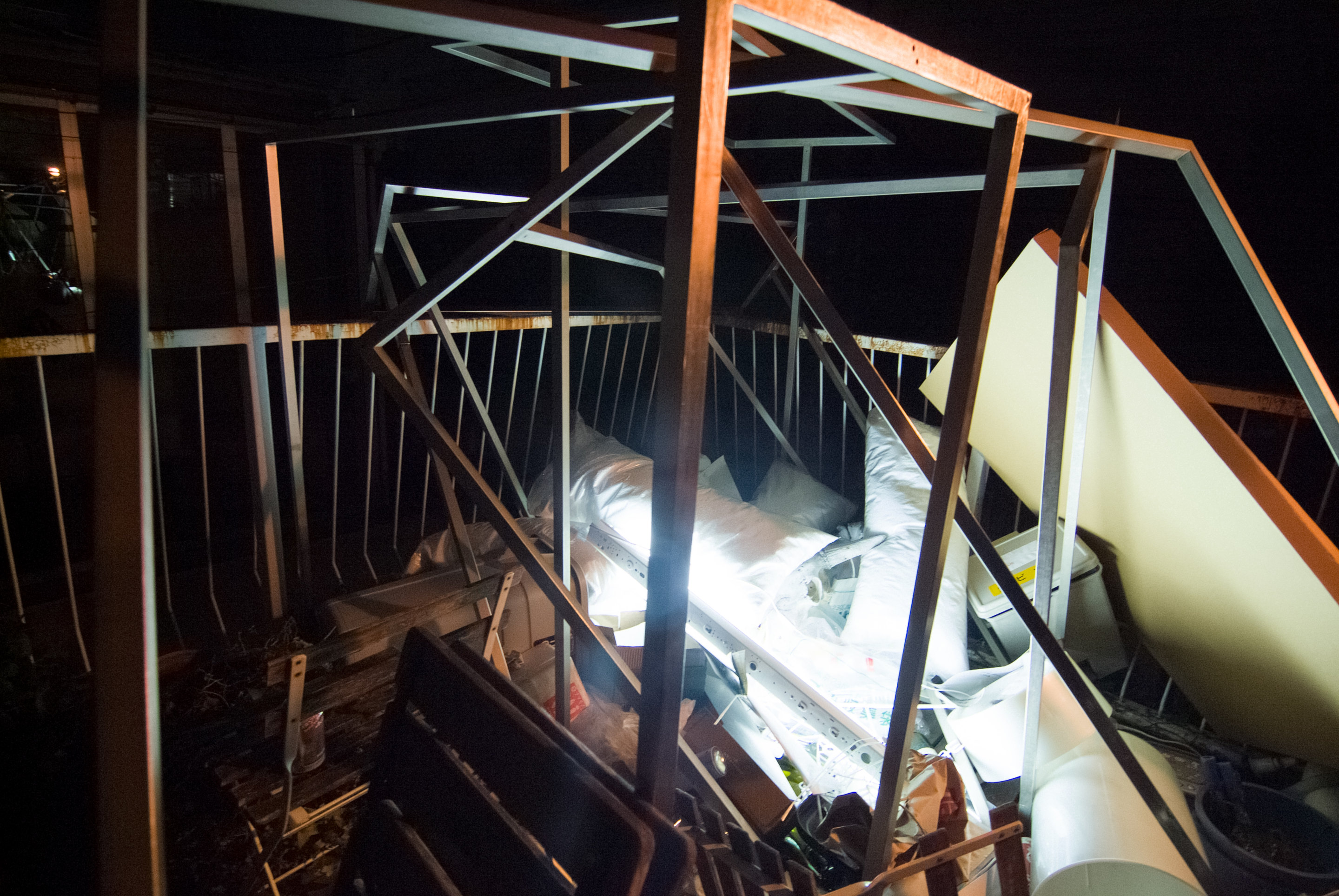 Data
Location

Caniche Courage, Tokyo, Japan

Team

Megumi Matsubara, Hiroi Ariyama

Completion year

2005

Exhibition title

Tremors were Forever

Exhibition period

3 Sep - 31 Oct 2005

Collaborators

item idem
Loris Gréaud

"Tremors were Forever" was an exhibition curated/produced/designed by French artists item idem, Loris Gréaud and ASSISTANT, at Caniche Courage, a nomad art space run by item idem in Aoyama. Everything was played backwards in reverse order; a public statement was made to miss its end before its start, closing parties were held before the opening, everything was ripped off from the walls before the installation was made. After these continuous never-ending tremors with installations and performances, in the end as a beginning, we together created the final form of the exhibition: a poetic souvenir shop.
Assistant designed the whole space into a poetic landscape using paper materials and photocopies which became the sky with all weather, rooftop views, and brickwalls. The gallery's momorable European style roof terrace invaded the space inside. The ephemeral souvenir shop exhibited the unforgettable memories of the space over two months.
Due to the planned demolition of the building, this exhibition as the souvenir shop became the last one for the gallery. The theme of the show was 'memory'. Everything in the space was designed to be removable and available for purchase, including interior wallpaper and bricks made of paper. The gallery's characteristic roof terrace was metaphorically extended to the interior space and a graphic skyscape emphasized its memory.
Images
© ASSISTANT

Photo © ASSISTANT

Photo © ASSISTANT

Photo © ASSISTANT

Photo © ASSISTANT

Photo © ASSISTANT

Photo © ASSISTANT

Photo © ASSISTANT

Photo © Motohiro Sunouchi

Photo © Motohiro Sunouchi

Photo © Motohiro Sunouchi

Photo © Motohiro Sunouchi

Photo © Motohiro Sunouchi

Photo © Motohiro Sunouchi

Photo © Motohiro Sunouchi

Photo © Motohiro Sunouchi

Photo © Motohiro Sunouchi

Photo © Motohiro Sunouchi

Photo © Motohiro Sunouchi

Photo © Motohiro Sunouchi

Photo © Motohiro Sunouchi

Photo © Motohiro Sunouchi

Photo © Motohiro Sunouchi

Photo © Motohiro Sunouchi

Photo © Motohiro Sunouchi

Photo © Motohiro Sunouchi

Photo © Motohiro Sunouchi

Photo © Motohiro Sunouchi

Photo © Motohiro Sunouchi

Photo © Motohiro Sunouchi

Photo © Motohiro Sunouchi

Photo © Motohiro Sunouchi

Photo © Motohiro Sunouchi

Photo © Motohiro Sunouchi

Photo © Motohiro Sunouchi

Photo © Motohiro Sunouchi

Photo © Motohiro Sunouchi

Photo © Motohiro Sunouchi

Photo © Motohiro Sunouchi

Photo © Motohiro Sunouchi