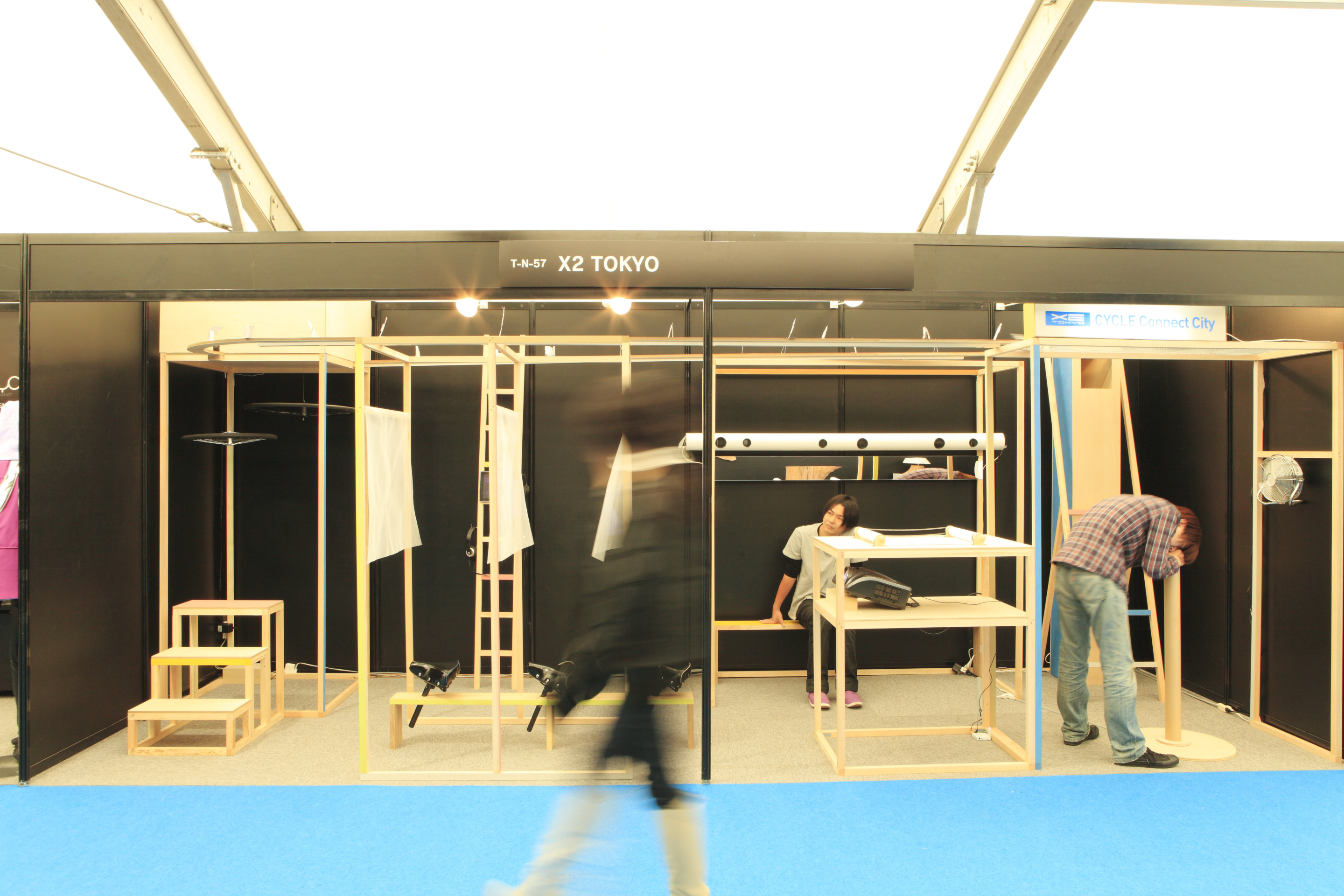 Data
Location

Tokyo, Japan

Team

Megumi Matsubara, Hiroi Ariyama

Completion year

2010

Exhibition title

X2 TOKYO

Exhibition period

29 Oct - 3 Nov 2010

Client

X2 TOKYO / Bridgestone Cycle

Purpose

Urban research, Workshop, Installation from an angle of bicycles

Project period

Jun - Nov 2010

Collaborators

Maywadenki
Takram
Strange Kinoko Dance Company

Photographers

Amana, ASSISTANT

Acknowledgement

Amana Images (cooporation) Workshop participants David Garcia (Workshop participant / Gradioffiti rider, audio documented) Satoko Shibahara (Workshop participant / Gradioffiti rider, video documented)

Urls

Notes

X2 TOKYO is a project promoting the widespread use of bicycles in the Tokyo metropolitan area, the improvement of convenience and lifestyles related to this, and the effects it has on the environment. (via Bridgestone Cycle)
An urban research project on the potential relationship between bicycles and Tokyo.
Invited by X2 TOKYO subtitled [cycle/connect/city], four artists were asked to develop ideas upon city life with bicycles in Tokyo over six months. Our ideas were showcased in two steps; an urban workshop GRADIOFFITI and the final installation as a one-to-one scale maquette to experience the fragmented feelings of cycling.
GRADIOFFITI is a term coined by Assistant comprising of RADIO and GRAFFITI: One of the workshop participants drives out on a bicycle in the town with a microphone and keeps talking to oneself, while others staying in the workshop room listen to the person's self-talk through speakers and write them down on post-its to map them out on the wall. The collected spoken phrases are written on plastic garbage bags afterwards and thrown out at the waste-collection points on the streets where those words were originally uttered.
The workshop visualizes and shares the feelings of cycling in the city. The research continued for four more months, and GRADIOFFITI eventually turned into a one-to-one scale urban model; installation that showcased a physical experience of the city while cycling.
Images
Photo © AMANA

Photo © AMANA

Photo © AMANA

Photo © AMANA

Photo © AMANA

Photo © ASSISTANT

Photo © ASSISTANT

Photo © AMANA

Photo © ASSISTANT

Photo © AMANA

Photo © AMANA

Photo © AMANA

Photo © AMANA

Photo © AMANA

Photo © AMANA

Photo © AMANA

Photo © AMANA

Photo © AMANA

Photo © AMANA

Photo © AMANA
Audiovisuals
Linked Projects